Offices
A very high performance geothermal tempered water loop for the new Airbus headquarters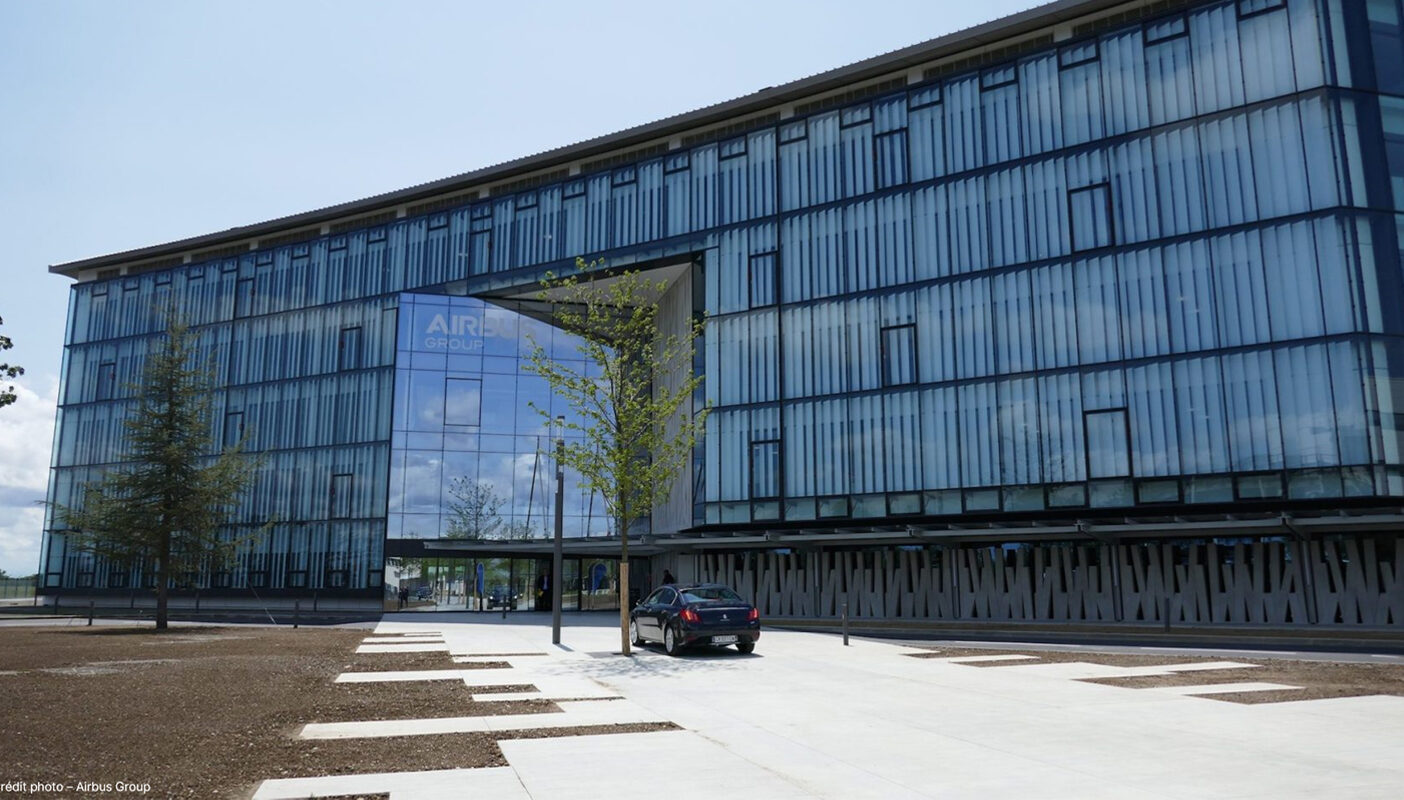 Date 2018 - 2019
Client Airbus Esco - Vinci Facilities
Building size 36 000 sqm
Accenta technologies Low carbon heating Thermal Smart Grid PILOT LowCarbon
reduction of heating and air-conditioning consumption
reduction of carbon emissions for heating and air conditioning
Context and objectives
For its new 36,000 m² head office in Toulouse-Blagnac, certified BREEAM Very Good, Airbus chose a low carbon heating and air conditioning system based on a geothermal energy tempered water loop. Vinci Energies has been entrusted with the operation of the system, which should optimize its energy efficiency and carbon footprint over the long term.
Project characteristics
The geothermal capture consists of 141 vertical probes 205 m deep. The production is ensured by three thermodynamic substations, connected to the probe field by a 400 m long tempered water loop. Operated with PILOT LowCarbon, the installation has an excellent energy (overall COP 6.2) and environmental performance.
Results
The system implemented has reduced energy consumption by 77% and carbon emissions by 87% compared with a standard solution using gas and chillers. This demonstrates the extent to which the low-carbon boiler room solution can make a difference in decarbonizing buildings and realistically aims to eliminate fossil fuels such as gas for heating buildings.