Offices
A Thermal Smart Grid for the Parc des Portes de Paris in Aubervilliers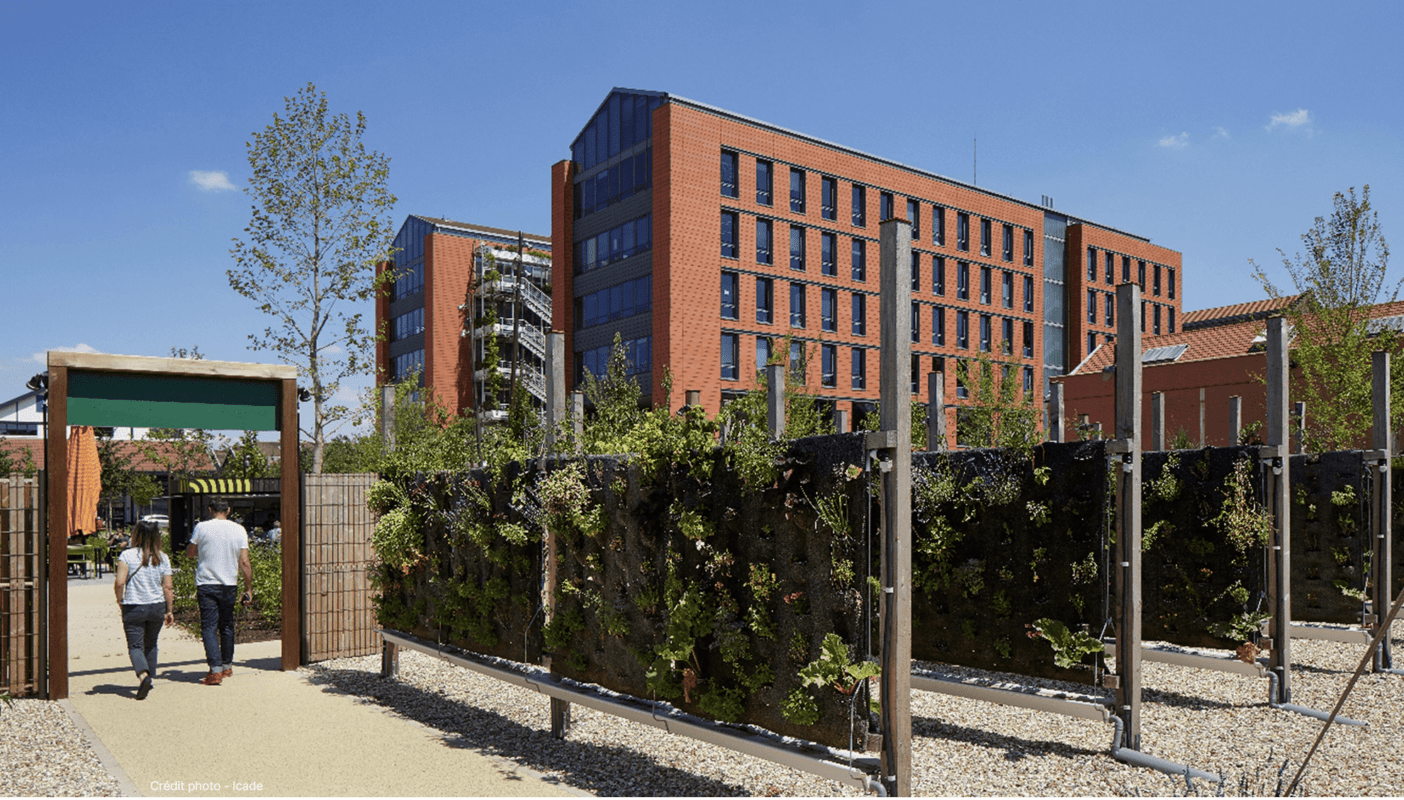 Date 2018
Client Icade
Building size 18 000 sqm
Accenta technologies Low carbon heating PILOT LowCarbon
reduction in heating consumption
reduction of carbon emissions for heating
Context and objectives
Icade plans to develop thermal and electrical "Smart Grids" in the Parc des Portes de Paris, which would provide this new neighborhood with energy efficiency and a carbon footprint aligned with the property company's ambitions. In this context, Icade commissioned Efficacity to carry out an overall feasibility assessment.
Project characteristics
ACCENTA, taking charge of the "Smart Grid Thermal" part of this study, technically and economically evaluated an infrastructure made of geothermal storage shared between several buildings, a tempered water loop, a heat and cold production substation per building, and systems for optimizing demand management on the loop.
Results
The system as evaluated would reduce heating and cooling consumption by 59% and carbon emissions by 82% compared to a standard solution relying on gas.